View From the Bridge - JAMES RODRIGUEZ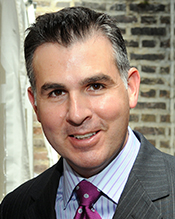 JAMES RODRIGUEZ
Senior Vice President, Marketing
Oceania Cruises
An industry veteran that originally hails from Crystal Cruises, Rodriguez was a member of the line's founding management team when he joined the line as Director of Internet and Database Marketing. With a diverse range of experience in E-Commerce, Sales, Human Resources and Event Planning, Rodriguez is responsible for all aspects of Consumer and Travel Agent Marketing, National Accounts and E-Commerce.
DISCOVERING THE WORLD IN STYLE
By James Rodriguez
The many appeals of a European vacation are well known to North Americans. The Old World is the cradle of Civilization. It's a veritable treasure-trove of antiquity and culture. South America, Asia, Africa and the deep Caribbean are equally intriguing – especially when you discover them in style. Our Oceania Cruises clientele has a true wanderlust. That's why for winter 2010 we will offer our most extensive line-up of sailings to these sun-drenched shores.

Make no mistake, the sensational savings aside it's the richness and diversity of the people and places that draw discriminating travelers to sail to more exotic destinations. Here are some highlights of the cruises we will offer as part of our Winter Collection.
Nautica will focus on Asia. We are offering eight unique cruises, seven of which are brand new. Instead of cruising Australia and New Zealand this season, we added additional Asia cruises and, for the very first time, Oceania Cruises will journey to Africa. From Istanbul Nautica will sail for Cape Town on a grand 30-day circumnavigation followed by a 35-day cruise to Singapore via the Seychelles, Sri Lanka and Maldives. Rather than a single long voyage from Asia back to Europe, we decided to break up the return into two new voyages: a 25-day voyage from Hong Kong to Dubai and a 20-day cruise from Dubai to Athens. 
One of our most popular itineraries – Amazon Adventure – is a 24-day round-trip from Miami onboard Regatta. This voyage annually sells out so we have added a second departure in mid-March 2010. In addition to her popular Eastern Caribbean and Panama Canal cruises, she will feature two, new 10-day cruises to the deep Caribbean and a 14-day sailing that combines the deep Caribbean ports with the Colonial U.S. and charming Bermuda.
For 2011, Insignia will be deployed on all-new itineraries in South America. Guests can choose from seven 12- to 22-day cruises that visit remote villages in Brazil as well as cosmopolitan cities like Buenos Aires, Rio and Santiago. We're even offering a taste of Antarctica on a 22-day voyage from Rio to Valparaiso via the Strait of Magellan that also includes the Falkland Islands and Chilean Fjords.
Altogether, our ships will be visiting 30 exotic ports for the very first time. Among the destinations whose appeals are well documented are Martinique, Mexico's Costa Maya, Colonial Williamsburg, Charleston, San Juan, Mombasa, Zanzibar, Yangon (Rangoon), Manila, Sri Lanka, United Arab Emirates and Cape Town.

In South Africa, Nautica will call at Durban, East London and Richards Bay.
Here's a primer of some of the lesser-known ports:
Dakar, Senegal – From Dakar you can take an excursion by four-wheel drive vehicle to the Pink Lake. Although the lake is not always pink it is an exciting, off-road adventure.
Banjul, Gambia – A former center of the slave trade, Banjul has interesting museums and monuments. The surrounding area also has great tropical beaches for die-hard sun worshippers.
Abidjan, Ivory Coast – The largest city on the Ivory Coast is also one of the world's largest French-speaking cities. It's known as the "Paris of Africa."
Sekondi-Takoradi, Ghana – Sightseeing options include the Cape Coast Castle, a UNESCO World Heritage Site. There are also excursions to a nearby rainforest.
Lomé, Togo – Togo is just 370 miles long and 60 miles across. You can visit craft markets or venture to Lake Agbodrafo, where you explore the surrounding villages by dugout canoe.

Cotonou, Benin – From the port of Cotonou you can visit the nearby capital Porto-Novo, including visits to the Ethnography Museum and the restored palace of King Toffa.
Walvis Bay, Namibia – This port serves as a gateway to the Namib Desert as well as to Swakopmund, a historic German town.
Maputo, Mozambique – The most famous structure in town is the Maputo Railway Station, which was designed by Gustave Eiffel of Eiffel Tower fame. The train station was recently in the Leonardo DiCaprio movie Blood Diamond as a fictitious Sierra Leone hotel.
Mayotte, French Comoros – The Arab architecture, French cuisine and lush scenery of this Indian Ocean island group makes this a very intriguing place to visit.
Nosy Be, Madagascar – Nosy Be and nearby Nosy Komba are home to lemur, an interesting creature with a long snout, large ears and a long tail.
Dar es Salaam, Tanzania – There are sites of historical interest in both the city and the surrounding area. Game reserves and national parks can be visited on full-day excursions.
Mahé and Praslin, Seychelles – From the port of Victoria quaint Mahé can easily be discovered. Neighboring Praslin has a famous World Heritage Site, the Vallee de Mai Nature Reserve, which is home to the infamous double coconut, the coco de mer.
Malé, Maldives – Although just about a mile long and a little over a half-mile wide, Malé is a crowded and bustling little port city.
Kaohsiung, Taiwan – This is Taiwan's biggest port, but nearby are Love River and the Cijin, Longevity Mountain and Sizih Bay scenic overlooks.
The best way to learn more about Oceania Cruises 2010 Winter Collection is to consult your travel agent. Alternatively, you can visit www.oceaniacruises.com or call us toll-free at 800-531-5658.