Cruise Ports, Terminals and Attractions
Cruises are always a great time but to get the most out of your trip it's a good idea to do a little research and planning ahead of time. Even the most all-inclusive cruise has hidden gems that you can unearth with a little bit of pre-trip planning.
Everything that you need to know about worldwide ports, cruise terminals and the major cruise ports in particular can be found here. From the local must-see attractions, to the local weather, climate, currency and languages spoken, all the information that you need to make your trip the best possible can be found right here at Prow's Edge Cruise Magazine.
In this section we bring you a profile on each of the major cruise ports in the world, detailing which cruises start and end their cruises there, what the cruise terminals offer in the way of facilities, how to get there from the airport or by car, and what nearby attractions are worth a look!
Cruise lines concentrate on the attractions available at the various ports of call, but very few tell you much about your ports of embarkation or disembarking. The information here in our cruise ports section fills in the gaps.
AFRICA Cruise Ports, Terminals and Attractions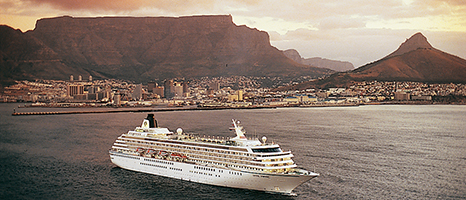 photo courtesy Crystal Cruises
• Cape Town – South Africa
• Durban – South Africa
• Las Palmas – Canary Islands
• Mahé – Seychelles
• Port Louis, Mauritius
• Tenerife – Canary Islands
ASIA Cruise Ports, Terminals and Attractions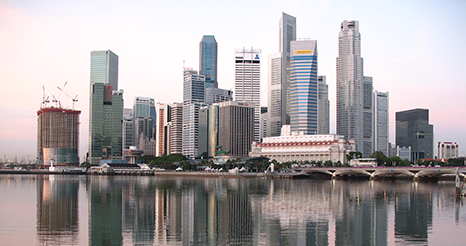 Singapore skyline
• Bangkok - Thailand
• Hong Kong
• Mumbai - India
• Shanghai – China
• Singapore
AUSTRALIA Cruise Ports, Terminals and Attractions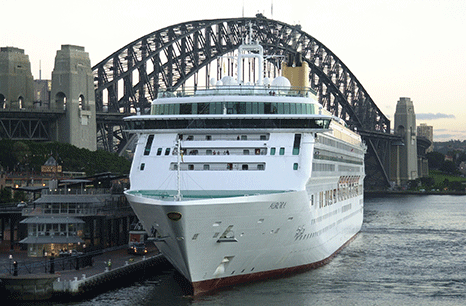 Image courtesy of Sydney Ports Corporation
• Sydney - Australia
CANADA Cruise Ports, Terminals and Attractions
photo : Vancouver Canada Place
• Quebec City – Quebec
• Montreal – Quebec
• Vancouver – BC
EUROPE Cruise Ports, Terminals and Attractions

photo : Venice
• Barcelona - Spain
• Copenhagen – Denmark
• Lisbon - Portugal
• Piraeus / Athens – Greece
• Venice – Italy
MIDDLE EAST Cruise Ports, Terminals and Attractions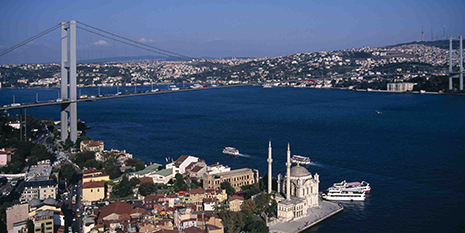 Photo courtesy Turkish Culture and Tourism Office
• Dubai - United Arab Emirates
• Istanbul - Turkey
NEW ZEALAND Cruise Ports, Terminals and Attractions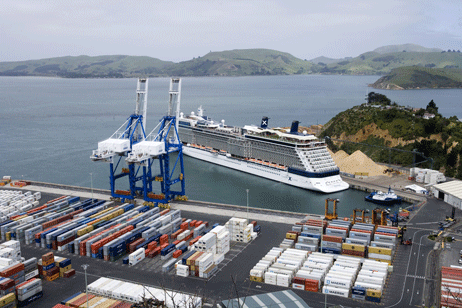 Celebrity Solstice at Port Chalmers

• Auckland, New Zealand

• Dunedin, New Zealand

• Wellington, New Zealand
USA Cruise Ports, Terminals and Attractions

photo courtesy Greater Fort Lauderdale CVB
• Anchorage - Alaska
• Baltimore - Maryland
• Boston - Massachusetts
• Cape Canaveral - Florida
• Cape Liberty - New Jersey
• Fort Lauderdale - Florida
• Galveston - Texas
• Honolulu - Oahu - Hawaii
• Los Angeles - California
• Miami - Florida
• New Orleans - Louisiana
• New York - Brooklyn
• New York - Manhattan
• Norfolk - Virginia
• San Diego - California
• San Francisco - California
• Seattle - Washington
• Seward - Alaska
• Tampa - Florida
• Whittier - Alaska