View From the Bridge - TERRY DALE

This is one of Prow's Edge's archived View from the Bridge contributions and is not a view or opinion of the current state of the cruise industry but a look into the not so distant past to see what leaders of the cruise industry were thinking then.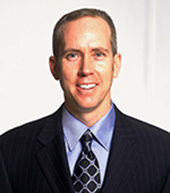 TERRY DALE
President and CEO
Cruise Lines International Association (CLIA)

CLIA is the world's largest cruise association and is dedicated to the promotion and growth of the cruise industry. In 2008, Terry Dale offered Top Ten Tips for stretching vacation dollars with a cruise vacation.
Making Every Penny Count
By Terry Dale
Making every penny of the vacation dollar count: that is the goal of any traveler. Taking a cruise vacation makes that goal easily achievable. The consumer who does some research and takes advantage of expert advice will discover, to his or her delight, that there are many ways to save and stretch the dollar by choosing a cruise.

One of the top reasons cruises are so popular is the outstanding value they represent. And, because of the incredible variety of cruises, cruise ships, itineraries and destinations available, consumers can find even greater value and stretch their vacation dollar further by choosing the right cruise for their budget.
Here are some tips for planning a value-added cruise vacation:

1. CLIA member cruise lines offer inclusive pricing. Accommodations, meals, entertainment, use of most ship's facilities, and transportation from destination to destination are all included in the cruise price; this means the consumer is already off to a great start in realizing value for money spent.

2. Cruises are offered in every possible price category. Spend a little or spend a lot; it's easy to pick the line that matches your budget.

3. Cruises come in every length, from three days to three months. If budget is a high priority, pick a shorter cruise.

4. CLIA member cruise lines operate all over the world. By picking an "off season" destination – the Caribbean in the summer, for example – travelers can often save money without losing any of the fun, excitement and pleasure of vacationing in the tropics.

5. With a weak US dollar, planning a European cruise and paying in advance, in dollars, often represents added value compared to a European vacation paid in local currencies.

6. On most ships, the price of your cruise is based on your choice of accommodations, nothing else. Most ships offer a wide choice of inside and oceanview staterooms, staterooms with balconies, even suites. If budget is a consideration, choose an inexpensive inside stateroom and enjoy the same dining, entertainment and use of ship's facilities as everyone else.

7. Most CLIA member ships offer a wide variety of accommodations. If spacious, luxurious accommodations are your top priority, choose a cruise line whose suites match your budget.

8. Cruises are an ideal choice for families, extended families and friends who want to share a memorable vacation. Put together your own group of cruisers and ask for a group rate.

9. There are more than 30 homeports for cruise ships in the United States. Wherever you live, pick a cruise you can drive to in order to save on the cost of airfare.

10. Most important, take advantage of the expertise, experience and knowledge of a CLIA-certified travel agent. No type of vacation offers more variety than cruising; you'll enjoy extra satisfaction – and that, after all, is what value really means – by matching your cruise with your tastes, interests and budget. And, that is what CLIA's 16,000 travel agents around the country do best.

For more information about CLIA visit:
http://www.cruising.org/