View From the Bridge - KEN CARVER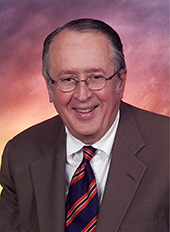 KEN CARVER
PRESIDENT
International Cruise Victims Association (ICV)
Ken Carver shares his view from the bridge and draws attention to the issue of safety at sea.
CRUISING TOWARDS ACCOUNTABILITY
By Ken Carver
International Cruise Victims Association, Inc (ICV) is a group that is comprised of victims who survived and family members of victims who did not survive crimes while on a cruise vacation. Our purpose is to support each other and other victims of such crimes, and to support legislation to require accountability and improved safety for everyone on cruise vacations.

Since the beginning of International Cruise Victims Association (ICV), a little over two years ago, membership has grown to several hundred in 16 countries including the United Kingdom. Our website, www.internationalcruisevictims.org shows the many tragic stories of our members.

As will be seen on our website, we now have a separate chapter in Australia. As more and more of these cruise crimes have become public, the U.S. Congress has started its own investigation into this matter by holding Congressional hearings.

In addition to the first Congressional hearing held in 2005, our members and I have participated in three additional hearings in March of 2006, March of 2007, and September of 2007. In addition we testified in the U.S, Senate in June of 2008. As a result of these hearing, on March 12, 2009 legislation has been introduced by Rep Doris Matsue in the House and Sen. John Kerry in the U.S. Senate. This bill is called the Cruise Vessel Security and Safety Act of 2009.

In the March 2006 hearing, we introduced a 10-point program to improve safety. This 10-point program can be viewed on our website.

What have we learned in our journey over the past three years?

Some of the important items include the following:

Cruise ships do not take the legal responsibility of investigating crimes that may occur during a cruise.

Cruise ships do not take the legal responsibility for their medical care provided to passengers during any cruise.

Cruise ships do not take legal responsibility for any excursions that they may sell to their passengers, even though they earn a substantial commission from these excursions.

At the request of a Congressional Committee in March of 2007, ICV members, including myself, met with the FBI on July 25, 2007 to review this matter. At this meeting, the FBI clearly indicated that they do not have the resources to follow up with these various crimes that occur on cruises. Records indicate that in 2005 only 50 cases were opened by the FBI. Of those 50 cases, there were only four convictions out of over 10 million passengers!

Since the cruise ships do not investigate crimes but only voluntarily report them to law enforcement agencies and these agencies says they do not have the resources to follow up; in effect, no one really follows up on crimes on cruise ships.

As a result, criminals know that they will probably not be prosecuted if they commit a crime on a cruise ship. Based upon court documents obtained by the Los Angeles Times and published on January 20, 2007, it has been determined that the sexual crime rate for Royal Caribbean Cruise Line for the time period of 2003 to 2005 was significantly higher than reported by the cruise line industry in Congressional hearings. A detailed analysis of these court records by Dr. Ross Klein, an expert in this area, indicates that the actual sexual crime rates are 50% greater for passengers on cruise ships than in the average American city.

It is also worth noting that 80% of all crimes involve crew members. This review can be read in detail on our website shown under the March 20, 2007 Congressional Testimony of Dr. Klein. With the added concern of terrorism, additional independent security is necessary to protect passengers and crewmembers. In the October 16, 2006 issue of the Insurance Journal titled Maritime Terrorism Risk Extends to Cruise Ships and Ferry Boats, the article indicates that cruise ships and ferry boats need more protection against terrorist attacks that could kill and injure many passengers and cause serious financial losses.

This conclusion is based on a new RAND Corporation report. Since the cruise lines have failed to take the necessary steps to protect the passengers on their ships, it would appear that the only alternative is to have legislation introduced and passed to require improved accountability. In the United States this is starting to happen.

In conjunction with efforts by the International Cruise Victims Association (ICV), major legislation to improve safety on cruise ships was introduced on March 12, 2009 by Rep. Doris Matsui in the U.S. House of Representatives and Sen. John Kerry in the U.S. Senate. Entitled "The Cruise Vessel Security and Safety Act of 2009," the legislation will provide for transparency in reporting crimes, improving crime scene response, improving security training procedures and enforcing safety and environmental standards.

"What we have found through hearings is truly alarming," says Congresswoman Matsui. "There is little to no regulation of the cruise industry and far too many crimes go unprosecuted each year .When a goliath like the cruise ship industry will not act in the best interest of the customers who are entrusting it with their personal well-being, then Congress has a responsibility to step in and shed some sunlight on the problem," she adds.

"Passenger safety should be the top priority for the cruise line industry,' says Sen. Kerry, "and it's clear that they have work to do." 

Since 1999, when the cruise lines adopted a "Zero Tolerance" policy concerning crimes, reported crime reports indicate that the frequency of sexual assaults has increased since the late 1990s and it would appear that reporting of incidents continues to increase. We would hope that the cruise line industry would accept these proposed changes; however, history has clearly shown that they will probably do everything possible to avoid this new legislation. With Independent Sky Marshalls on airlines, it is only logical to give this same protection to passengers on cruise ships.

We believe that the time is coming that such legislation will be passed.

For more about the International Cruise Victims Association, Inc (ICV) visit:
http://www.internationalcruisevictims.org/