Cruise News - Crystal Cruises - Pacific Coast

January 26 - 2011

: NEW PACIFIC COAST ADVENTURES ADD SPLASH OF EXCITEMENT TO CRYSTAL'S SPRING SAILINGS



Sip a local Pinot Noir while overlooking Sideways wine country. Soar new heights in an XJ5 Flight Simulator. Master the delicate art of filleting fresh salmon. Crystal Cruises has set dozens of Crystal Adventures ashore for its spring voyages along the Pacific Coast--many of them brand new. Designed to suit a broad range of interests, excursions explore the historical, culinary and outdoorsy culture of the area.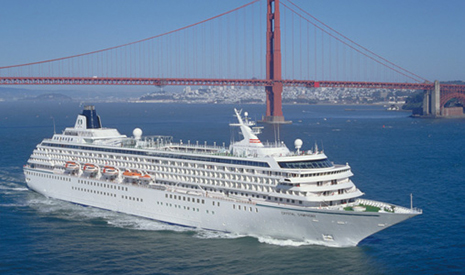 Photo: Crystal Cruises in San Francisco, California, Pacific Coast Cruises

"With the wide variety of landscapes and activities the West Coast provides, we wanted to create a Six-Star program that reflected that diversity," says John Stoll, vice president, land and port operations for luxury specialist Crystal Cruises. "The new outings in Santa Barbara, Solvang, Seattle, and Astoria complement hit programs in and around San Francisco and Victoria."


Departing April 10 and 17, the seven-day cruises sail between Los Angeles and Vancouver, calling in coastal cities in California, Oregon and British Columbia.
History buffs can step into the past by visiting Seattle's underground ghost town or Lewis and Clark's Ft. Clatsop in Astoria…or, step into the future at Boeing's "Future of Flight Center" and airplane factory.
Gastronomes will be sated by Oregon wine tasting and a Northwest seafood cooking demonstration; wine tasting at private Santa Ynez wineries; a picturesque drive past evergreens and dunes to the Tillamook Cheese cooperative; and a guided walk-through of Seattle's famous Pike Place food market—home of the original Starbucks.
Local nature enthusiasts can glimpse the environmental recovery at Mount St. Helens, or participate in an array of outdoor beach activities at Oregon's Seaside and Cannon Beach communities—where local art and shopping also abound.
For sports fans, a behind-the-scenes tour of Safeco Field is a homerun, especially when followed by beer tasting at the Seattle Pyramid Alehouse and Brewery.
Crystal's newest value proposition invites kids 17 and under to sail free on the two spring voyages when sailing in a third berth with two full-fare adults. Promotional Two-for-One cruise fares start at $2,695 per person, and include $500 per person, "All Inclusive–As You Wish" shipboard spending credits and complimentary air transportation from 24 North American gateways.
For more information and Crystal reservations, contact a travel agent, call 888-799-4625, or visit
www.crystalcruises.com