Cruise News - March 2011
Cruise news and cruise travel news in March 2011 – the updates are right here at Prow's Edge Cruise Magazine

In February 2011, the Prow's Edge Cruise Magazine sailed through the press releases from and about the cruise lines and cruise ports to find the latest news about cruises – from news about Crystal Cruises going all-inclusive to previews of Princess Cruises newest ship to special offers from Windstar Cruises.
This archive is intended to showcase the cruise news of March 2011.





April 28 - 2011

: International Cruise Victims Association (ICV) Members meet with the FBI

ICV members were in Washington D.C. from April 12th-15th for several important meetings. These included meeting with the United States Coast Guard concerning the regulations for the law passed last year.

In addition, ICV members made a major 50 page presentation in the FBI headquarters to representatives of the FBI, the Executive Office of the United States Attorneys, and the Criminal Division of the Department of Justice. This discussion concerned the need to follow up on crimes that occur on cruise ships.

click here for more about this cruise news about the ICV...

---

April 27 - 2011 : CARNIVAL CRUISE LINES TAKES DELIVERY OF NEW 130,000-TON CARNIVAL MAGIC

Carnival Cruise Lines today accepted delivery of the corporation's 100th ship, the Carnival Magic, in ceremonies at the Fincantieri shipyard in Monfalcone, Italy, where the vessel was built.




Photo: Carnival Cruises - Carnival Magic

In recognition of this achievement, on April 29 all guests sailing aboard Carnival Corporation & plc's 100 ships will enjoy a complimentary champagne toast at dinner to commemorate this historic and unprecedented milestone. All told, more than 227,000 guests across the company's 10 cruise brands will participate in the toast, believed to be the largest celebration of its kind at sea.
click here for more about this cruise news about the Carnival Magic...

---


March 31 - 2011

: ROYAL CARIBBEAN ANNOUNCES 2012 EUROPE SCHEDULE, WITH HISTORC NUMBER OF CRUISES AND CRUISE TOURS



Royal Caribbean International today unveiled its 2012 Europe cruise and cruisetour season, upping the ante from its 2011 lineup of 11 ships to 12 for 2012, which will again include two Freedom-class ships, the largest and most groundbreaking in the line's fleet to sail European waters.


click here for more about this cruise news about Royal Caribbean Cruises...
---

March 28 - 2011

: CRYSTAL CRUISES TO GO ALL INCLUSIVE IN 2012

Crystal Cruises is enhancing its already expansive host of luxury services and amenities. Effective spring 2012, vacations on the award-winning Crystal Symphony and Crystal Serenity will include complimentary fine wines and premium spirits throughout the ship, open bar service in all lounges, and pre-paid gratuities for housekeeping, bar and dining staff. The complimentary gratuity amenity also includes Penthouse butler service as well as service in all of Crystal's fine specialty restaurants and sushi bar.
Photo: Crystal Cruises
click here for more about this cruise news about Crystal Cruises...
---


March 24 - 2011

: International Cruise Victims Association (ICV) nnounces that Safety Proposals have been made to the International Maritime Organization (IMO) by the United States


Members of the International Cruise Victims (ICV) announced that a proposal has been made by the United States to the International Maritime Organization (IMO), a division of the UN in London, which seeks to improve the reporting and handling of cruise ship crimes. These new proposals to the IMO are based upon the principals of the Cruise Vessel Security and Safety Act which was sponsored by the ICV and signed into law in July of 2010.

click here for more about this cruise news about safety measures at sea...
---

March 22 - 2011

: COMPAGNIE DU PONANT UNVEILS WINTER 2011-2012 BROCHURE



Compagnie du Ponant, the luxury yacht cruise line, has unveiled its newest brochure, detailing a wide range of winter 2011-2012 sailings to six of the world's seven continents. The 128-page full color brochure's layout features a fresh look and is now organized by destination to make it easier to find the region of most interest to the reader.




Photo courtesy Compagnie du Ponant

To celebrate the brochure release, Compagnie du Ponant is offering a $400 per stateroom shipboard credit for new guests booking by May 31, 2011 – based on double occupancy. All brochures are available at the company's user-friendly web site, www.ponant.com/en, by download, as a PDF online or mailed.
---

March 21 - 2011

: ROYAL PRINCESS - Princess Cruises Previews Newest Ship as First Steel Plate is Cut in Shipyard



As the first steel plate was cut today marking the official start of construction of Princess Cruises' next ship, the line unveiled the vessel's profile, released preliminary details about some of its features, and revealed its name – Royal Princess.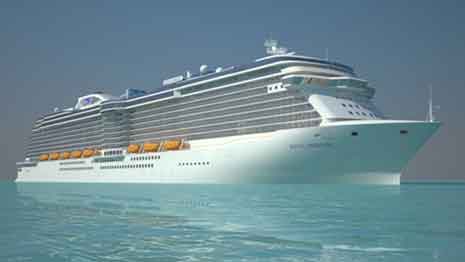 Princess Cruises - Royal Princess

This will be the third time the name Royal Princess has been given to a Princess ship.

---

March 20 - 2011

: Princess Cruises Announces Full 2012-2013 Cruise and Cruisetour Season



Princess Cruises today opened its entire 2012-2013 season for booking, offering an extensive selection of worldwide sailings – a total of nearly 600 cruise options on 150 itineraries to more than 300 destinations around the world.

For the first time, the line has simultaneously launched its full slate of cruises which include Princess' largest Europe deployment, an expanded Alaska schedule, new sailings from Galveston, more South American options with two ships sailing around Cape Horn, and more West Coast sailings to Hawaii, Mexico and along the California coast than ever before.

---


March 18 - 2011

: CELEBRITY CRUISES TO "GO BIG" IN SUMMER OF 2012 WITH LARGEST-EVER EUROPE LINEUP

Some say that to be effective, it's best to "go big or go home." Celebrity Cruises is going big in the summer/early fall season of 2012, when it will offer vacationers more opportunities to enjoy premium Europe cruises than ever before, with five ships visiting 70 ports in 22 countries, sailing from six departure ports, and featuring 19 distinct Mediterranean itineraries.




Celebrity Silhouette - courtesy Celebrity Cruises

---


MARCH 16 - 2011

: REGENT SEVEN SEAS CRUISES ANNOUNCES 2012 SUMMER COLLECTION


Regent Seven Seas Cruises is now accepting reservations for its summer collection of cruises, taking place April through November 2012 to the Mediterranean, Northern Europe, Alaska, Canada and New England. All voyages feature 2-for-1 cruise fares plus additional savings of up to $8,000 per suite if booking by June 30, 2011.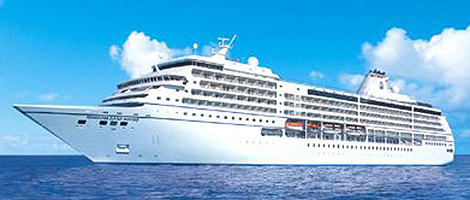 Photo: Regent Seven Seas - Seven Seas Mariner

---

March 14 - 2011

: Windstar Offers Special Fares on Glitter & Glam Western Mediterranean Voyages On New Bookings Made Now Through March 31, 2011


Windstar Cruises, which operates a three-ship fleet of luxury yachts that explore hidden harbors and secluded coves of the world's most treasured destinations, offers guests the opportunity to discover the Glitter & Glam of the Western Mediterranean at special fares on select voyages. Select sailings include a shipboard credit of up to $1,000.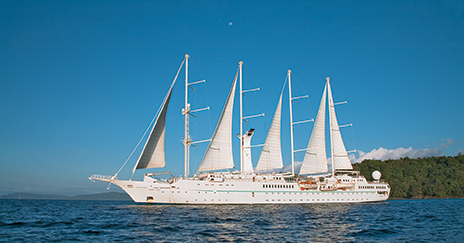 Photo: Windstar Cruises

---

March 3 - 2011

: FOR THE FIRST TIME NORWEGIAN PEARL TO SETS SAIL FROM NEW YORK


Norwegian Cruise Line today announced its Northeast deployment schedule for the 2012/2013 fall and winter season which features two, large Freestyle Cruising ships sailing from New York offering a variety of itineraries. For the first time, the 2,394-passenger Norwegian Pearl will sail from New York beginning in October 2012, offering a series of 21 seven-day Bahamas and Florida cruises, along with three 12-day Southern Caribbean voyages.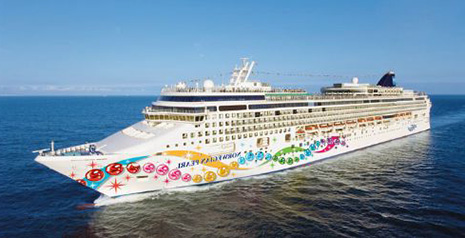 Photo: Norwegian Peral - Norwegian Cruise Line


---


March 2 - 2011

: PORT OF LOS ANGELES 'PLUGS IN' THREE DIFFERENT CRUISE LINES TO SHORE-SIDE ELECTRICAL POWER



The Port of Los Angeles this month became the first port worldwide to provide Alternative Maritime Power™ (AMP™) to three separate cruise lines. In recent weeks, ships from Disney Cruise Line, Princess Cruises and Norwegian Cruise Line have all taken advantage of unique "AMP Mobile" technology developed specifically for the World Cruise Center.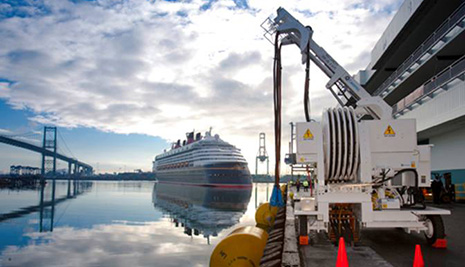 Photo: Port of Los Angeles

"The use of AMP™ at our World Cruise Center reduces emissions not just at the Port but improves the quality of air throughout the Los Angeles region," said Mayor Antonio Villaraigosa.
---


March 01 - 2011

: NIEUW AMSTERDAM NAMED 2011 SHIP OF THE YEAR BY WORLD OCEAN & CRUISE LINER SOCIETY


Holland America Line's latest addition to the fleet, ms Nieuw Amsterdam, was voted Ship of the Year for 2011 by members of the World Ocean & Cruise Liner Society (WOCLS).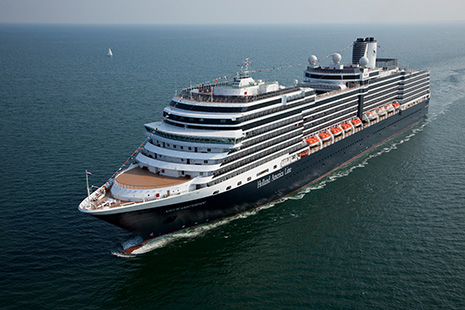 photo: Holland America Line - Nieuw Amsterdam
The award was announced in the February issue of Ocean & Cruise News, the society's 16-page monthly publication.

---