Cruise News - April 2012
Cruise news and cruise travel news in April 2012 – the updates are right here at Prow's Edge Cruise Magazine



April 30 - 2012

: Carnival Cruises Returns to Boston in 2013 with 4- to 7-Day Cruises


With less than six weeks until the startup of Carnival Cruise Lines' first extended schedule from Boston aboard the Carnival Glory, the cruise line and Cruiseport Boston have announced that the ship will return to the refurbished Black Falcon Cruise Terminal in 2013 to operate a series of cruises to Atlantic Canada next summer.

When Carnival Glory arrives in Boston next year, it will offer a variety of new dining, bar and entertainment options that are being added during a dry dock in November 2012 as part of the line's ongoing "Fun Ship 2.0" enhancement program.

To see more about this news about Carnival Cruises from Boston click here at Prow's Edge Cruise Magazine


---

April 29 - 2012

: Oceania Cruises takes delivery of new Riviera in Genoa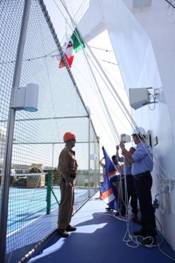 Oceania Cruises took delivery today of its new 1,250-guest Riviera at Fincantieri's Sestri Ponente shipyard near Genoa. The line's newest entry to the upper-premium cruise segment comes just 15 months following the launch of her highly acclaimed sister ship, Marina.
"The handover of Riviera represents a milestone achievement thanks to the loyalty of our guests, our strong partnership with the travel agent community and the dedication of every member of the Oceania Cruises family," stated Kunal S. Kamlani, the line's president.
The newest addition to Oceania Cruises' expanding fleet of mid-sized ships, the 66,172-ton Riviera is purpose-built to engage and inspire epicureans with 10 dining venues, including Jacques, the namesake restaurant of the world-renowned Master Chef Jacques Pépin. The ship also boasts a Bon Appétit Culinary Center for hands-on learning and La Reserve by Wine Spectator, a professional facility for wine tastings and pairing dinners.

To see more about this news about Oceania Cruises click here at Prow's Edge Cruise Magazine




---

April 21 - 2012

: Norwegian Getaway, Makes Miami Year-round Home Port


PortMiami and Norwegian Cruise Line announced today that Norwegian Cruise Line's new state-of-the-art 4,000 passenger ship, Norwegian Getaway, will make Miami her year-round home port. Norwegian Getaway - which will be the largest ship ever to home port year-round in Miami - will embark on weekly cruises beginning in the spring of 2014. Miami-Dade County officials joined Norwegian Cruise Line Chief Executive Officer Kevin Sheehan today at PortMiami on board Norwegian Spirit for this announcement.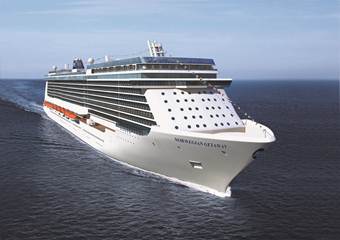 "PortMiami is pleased to be the home of the most modern and innovative ships on the seas today. Norwegian Getaway will be a great addition to our fleet," said Miami-Dade County Mayor Carlos A. Gimenez. "We are anxious to welcome Norwegian Getaway to the Cruise Capital of the World."


To see more about this news about Norwegian Cruise Line click here at Prow's Edge Cruise Magazine


---

April 19 - 2012

: Hapag-Lloyd Cruises Christens new MS Columbus 2


Hapag-Lloyd Cruises christened their newest addition to the fleet, the COLUMBUS 2. After a short conversion period in Barcelona, the COLUMBUS 2 joined the fleet immediately. The first cruise will sail from Mallorca to Malta this week.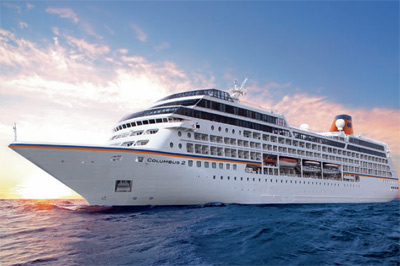 To see more about this news about Hapag-Lloyd Cruises click here at Prow's Edge Cruise Magazine


---

April 5 - 2012

: Windstar Announces New Look, New Places for 2013 with completely Renovated Sailing Yachts


Windstar Cruises, which operates a three-ship fleet of luxury yachts that explore hidden harbors and secluded coves of the world's most treasured destinations, introduces its new 2013 collection of luxury sailing voyages in the Caribbean, Costa Rica, Northern Europe, Italy, Mediterranean, Greek Isles and Transatlantic Crossings.



To see more about this news about Windstar Cruises click here at Prow's Edge Cruise Magazine



---