Cruise News - January 2011
Cruise news and cruise travel news in January 2011 – the updates are right here at Prow's Edge Cruise Magazine

In January 2011, the Prow's Edge Cruise Magazine sailed through the press releases from and about the cruise lines and cruise ports to find the latest news about cruises – from news about Hurtigruten's new "Giants of the Deep" cruise, to news from Variety Cruises, SeaDream Yacht Club, Crystal Cruises and Royal Caribbean.
This archive is intended to showcase the cruise news of January 2011.




January 31 - 2011

: VARIETY CRUISES LAUNCHES THE NEW M/Y VARIETY VOYAGER FOR MEDITERRANEAN SAILINGS


Variety Cruises announces the debut of its newest ship, the M/Y Variety Voyager, with an expected launch date of May 2012. The ship will explore the Mediterranean on Variety Cruises' new Treasures of South Italy and Malta seven-night program.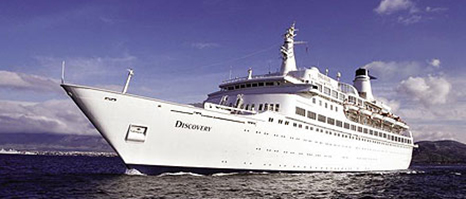 Variety Voyager motor yacht will maintain the intimacy of mega yacht cruising that is the cornerstone of the Variety Cruises concept. The 68-meter vessel will host up to 64 guests in 32 fully equipped staterooms, assuring guest's utmost safety and comfort.

---


January 27 - 2011

: SeaDream Yacht Club Announces 2012 Deployment



SeaDream Yacht Club announced its complete 2012 itinerary, which is now available for bookings. The twin deluxe, mega yachts SeaDream I & II will spend early 2012 sailing the Caribbean with an emphasis on visiting the smaller yachting playgrounds and harbors that large ships cannot reach.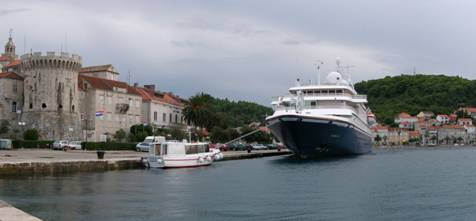 Photo courtesy SeaDream Yacht Club

In addition, SeaDream II will be adding two, 20-day voyages to the Amazon in February 2012. SeaDream's President, Bob Lepisto said, "The British Virgin Islands, such as Norman Island, Jost van Dyke and Virgin Gorda are true yachting destinations and continue to be a SeaDream favorite. However, we are excited to be adding the Amazon to our 2012 itinerary."
---


January 26- 2011

: NEW PACIFIC COAST ADVENTURES ADD SPLASH OF EXCITEMENT TO CRYSTAL'S SPRING SAILINGS



Sip a local Pinot Noir while overlooking Sideways wine country. Soar new heights in an XJ5 Flight Simulator. Master the delicate art of filleting fresh salmon. Crystal Cruises has set dozens of Crystal Adventures ashore for its spring voyages along the Pacific Coast--many of them brand new. Designed to suit a broad range of interests, excursions explore the historical, culinary and outdoorsy culture of the area.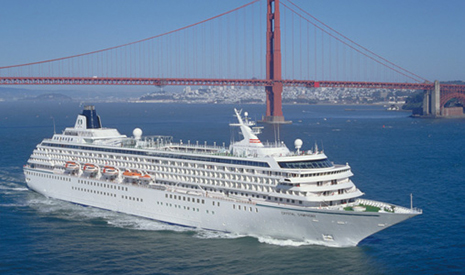 Photo: Crystal Cruises in San Francisco, California, Pacific Coast Cruises

"With the wide variety of landscapes and activities the West Coast provides, we wanted to create a Six-Star program that reflected that diversity," says John Stoll, vice president, land and port operations for luxury specialist Crystal Cruises. "The new outings in Santa Barbara, Solvang, Seattle, and Astoria complement hit programs in and around San Francisco and Victoria."

---


January 25 - 2011

: HURTIGRUTEN'S 12-DAY "GIANTS OF THE DEEP" COMBINES NINE DAYS OF THE CLASSIC NORWEGIAN VOYAGE WITH A ONCE-IN-A-LIFETIME WHALE WATCHING EXPEDITION

Marine Biologist Dr. Boris Culik and Tour Leader Dr. Fenella Bazin Provide Incredible Insight and Fascinating Lectures


Hurtigruten has invited respected researcher and marine biologist Dr. Boris Culik and Dr. Fenella Bazin, an extramural lecturer in the Universities of Birmingham and Liverpool, aboard its 12-day "Giants of the Deep" sailing.



MS Trollfjord - Photo courtesy Hurtigruten

This special itinerary combines nine days of the Classic Norwegian Coastal Voyage – named "world's most beautiful voyage" by Lonely Planet – with stays in Bergen and Andenes and a once-in-a-lifetime whale watching expedition.
---



January 24 - 2011

: ROYAL CARIBBEAN UPGRADES CROWN & ANCHOR SOCIETY


Along thecruise line's commitment to continuously elevate the vacation experience for guests, Royal Caribbean International today announced new enhancements to its Crown & Anchor Society guest loyalty program.


The updated program better recognizes the cruise line's valued loyal guests and includes a migration from cruise credits to Cruise Points, creating a new way to earn membership status; two new member tiers, which include additional benefits; and a more personalized member section on the website. The enhancements to the Crown & Anchor Society take effect for sailings on or after January 21, 2011, and are the second part to the program's evolution, which first introduced additional benefits in June 2010.