Cruise News - September 2010
Cruise news and cruise travel news in September 2010 – the updates are right here at Prow's Edge Cruise Magazine

In September 2010, the Prow's Edge Cruise Magazine sailed through the press releases from and about the cruise lines and cruise ports to find the latest news about cruises – from news about Hapag Lloyd successfully sailing through the Northwest Passage to to awads for luxury cruise lines like SeaDream Yacht Club.
This archive is intended to showcase the cruise news of September 2010.


---

September 27 - 2010

: SEADREAM I AND II ARE "SIMPLY THE BEST" ACCORDING TO THE 2011 BERLITZ CRUISE GUIDE



In advance of publishing the 2011 Berlitz Guide to Cruising & Cruise Ships on October 4, the new guide has announced that the 112-guest mega yachts SeaDream I and II are two of the top five sea-going passenger vessels in the world.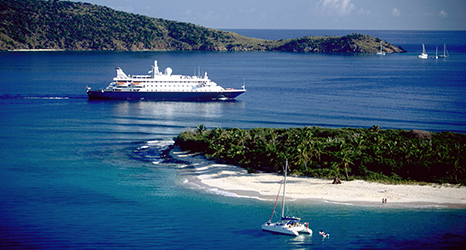 Photo courtesy SeaDream Yacht Club

The new Berlitz Guide, researched and written by Douglas Ward - the world's top authority on cruising and cruise ships - enforces that when it comes to life on the ocean waves "small is beautiful".
---

September 23 - 2010

: FRED. OLSEN CROWNED 'BEST CRUISE LINE FOR GROUPS' AT GROUP LEISURE AWARDS


Fred. Olsen Cruise Lines was delighted to be crowned the most group-friendly cruise line at this year's Group Leisure Awards, held in Birmingham last night [22nd September 2010], in front of over 350 members of the UK and international travel trade..


Jeremy Hatton, Fred. Olsen's Sales Services Manager, said:

"We are thrilled to receive this coveted award. At Fred. Olsen Cruise Lines, we are proud of the personalised service that we are able to offer to groups, and our smaller ships mean that our staff soon get to know our guests by their names and not just their cabin numbers.

---

September 20 - 2010

: EXCLUSIVE-CHARTER "VOYAGES! TITANIC 2012" TO OBSERVE CENTENNIAL ANNIVERSARY OF SHIP'S SINKING ABOARD AZAMARA JOURNEY


Willtiger Corporation and Azamara Club Cruises are proud to announce Voyages! Titanic 2012, a once-in-a-lifetime experience aboard Azamara Journey commemorating the historic maiden trans-Atlantic voyage of the RMS Titanic.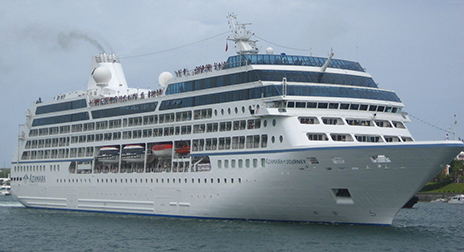 Photo: Azamara Journey
Departing April 9, 2012, from Boston on a nine-night roundtrip itinerary, the voyage will arrive at the location of the final resting place of Titanic on her 100th anniversary and remain for three days, where Azamara Journey will be the exclusive cruise ship to receive live video feeds from a remotely operated underwater vehicle (ROV) deployed from an expeditionary ship alongside. Throughout, guests will have opportunities to immerse themselves in the history and experience of Titanic.
---

September 17 - 2010

: HOLLAND AMERICA LINE OFFERS EXCEPTIONAL VALUE ON HOLIDAY CRUISES FOR FAMILIES

This holiday season Holland America Line is providing the ultimate getaway gift for the entire family with 22 signature holiday cruises ranging from seven to 17 days. Whether basking in a Caribbean sunset or reveling in the ultimate Antarctic white Christmas, guests aboard the premium line can leave the hustle and bustle behind and enjoy up to 50 percent savings, plus special reduced rates for third and fourth guests sharing staterooms, on select sailings.
Special rates are geared toward families on several holiday cruises — with six dates offering free or $199 rates for the third or fourth guest in a stateroom. Double-occupancy fares start at $699 per person, plus tax, for a seven-day Caribbean holiday cruise.
---

September 15 - 2010

: MSC Cruises' Recognized for Ship, Suite Design with Travel Weekly's Magellan Awards


MSC Cruises has been recognized with three prestigious 2010 Magellan Awards from Travel Weekly, a leading travel industry publication, earning recognition in the contemporary ship design, suite design and promotional video categories.




Photo: MSC Spendida

MSC Splendida, one of MSC Cruises' newest and largest ships, was selected as a 2010 Gold Magellan Award winner in the Cruise Ship|Contemporary Ship category. MSC Cruises also received two Silver Magellan Awards: the line's Royal Suite Yacht Club was recognized in the Cruise Ship|Suite Design category, while its Canada/New England video was honored in the Cruise Ship/Promotional Video category.

---

September 13 - 2010

: ALLURE OF THE SEAS DEBUTS NEW RESTAURANTS AND TANTALIZING MENUS


Showcasing onboard experiences all her own, Royal Caribbean International's Allure of the Seas, the world's next largest and most innovative cruise ship debuting in December 2010, will introduce new culinary concepts and tempting twists to signature Oasis-class restaurants.

A Brazilian steakhouse will be a destination restaurant that comes to life for dinner service in the Solarium, featuring authentic Brazilian-style meats and seafood dishes, from Picanha cut sirloin steak to Atlantic salmon marinated with sea salt and garlic, served table-side and sliced straight off the skewer. In Central Park, recently anointed Chef de Cuisine Molly Brandt will present guests with a one-of-a-kind menu and distinct dining experience at Allure of the Seas' 150 Central Park, a signature fine dining experience.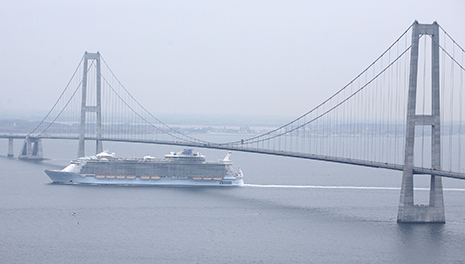 ---

September 07 - 2010

: MS HANSEATIC Successfully Sails Through the Legendary Northwest Passage


The HANSEATIC, a Hapag-Lloyd Cruises expedition ship has just covered more than 4,000 nautical miles. The expedition ship successfully sailed through the legendary Northwest Passage. This 26-day cruise started on August 16th in Kangerlussuaq/Greenland, crossed Disko Bay, which is famous for its icebergs, and sailed through the Northwest Passage headed now for the conclusion of the trip in Nome, Alaska. Besides numerous animal encounters and excursions on the maneuverable Zodiacs, the highlight of the voyage for guests was a meeting with the sister ship, the MS BREMEN.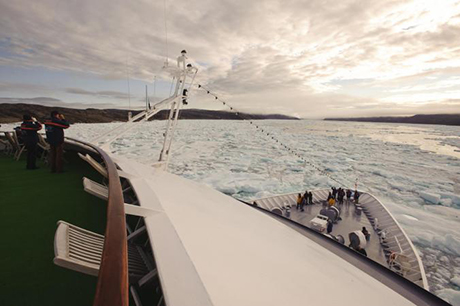 MS Hanseatic on its' way through the Legendary Northwest Passage
---

Sept 02- 2010

: CRUISE THEM OR LOSE THEM


Now Is A Good Time To "Cruise Them Or Lose Them," Says Royal Caribbean International

Championing a "cruise them, don't lose them" message, Royal Caribbean is giving vacation-deprived consumers encouragement to leave their desks behind in favor of some much needed rest and relaxation. The cruise line has recently launched a compelling video - Vacation Daze - showcasing the irony of letting vacation days expire and the absurdity of this unfortunate reality.



---

Sept 1 - 2010

: AZAMARA CLUB CRUISES TO DELIVER THE SPLENDOR OF THE BRISTISH ISLES AND NORWEGIAN COAST IN 2011


Azamara Club Cruises will span the breathtaking Norwegian Coast, diverse Icelandic landscapes, and charming British Isles on two unique voyages in summer 2011. Up-market travelers can choose among two remarkable voyages, departing from Copenhagen on August 17 or from Dublin on August 29, 2011, which sail to compelling destinations and enjoy extraordinary service aboard the European boutique hotel-style ship, Azamara Journey. Travelers also can take advantage of early booking values in 2010 for these two voyages, which offer 2-for-1 cruise fares, included gratuities, 50-percent rates on Azamara Land Discoveries shore excursions, and up to $2,000 savings per couple.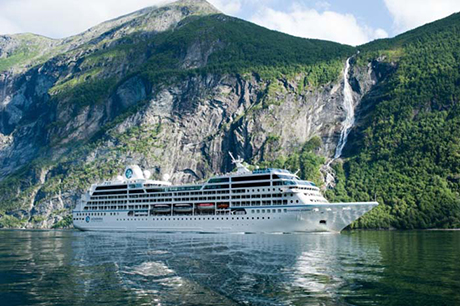 Photo: Azamara Journey sailing up a Norwegian fjord near Flåm in June 2010. Azamara Club Cruises' two intimate ships, Azamara Journey and Azamara Quest, can sail to compelling destinations that larger ships cannot reach.
---