Cruise News - December 2010
Cruise news and cruise travel news in December 2010 – the updates are right here at Prow's Edge Cruise Magazine

In December 2010, the Prow's Edge Cruise Magazine sailed through the press releases from and about the cruise lines and cruise ports to find the latest news about cruises – from news about 2 for 1 fares with Windstar Cruises to details of free upgrades with Norwegian Cruise Line.
This archive is intended to showcase the cruise news of December 2010.



December 28 - 2010

: CARNIVAL CRUISE LINES KICKS OFF 2011 WITH ONE SIMPLE QUESTION: 'HEY AMERICA, DIDJA EVER?


"Didja Ever" zip line across a rain forest? Catch air on a wave runner? Jump into an impromptu performance of Thriller between courses at dinner? Well, mark your new calendar for more fun and firsts! Carnival Cruise Lines unveiled its "Hey America, Didja Ever" campaign that inspires people to try new things to add more fun – and ultimately, happiness and satisfaction – to their lives.




Photo: Carnival Cruises

Carnival will help consumers share, fulfill and celebrate first-time experiences throughout the year, driven by the "Didja Ever" campaign headquarters on Carnival's Facebook page (www.facebook.com/carnival) and promoted through exciting and interactive broadcast, online, social media and local marketing efforts.

---

December 20 - 2010

: Disney Cruise Line Offers Cruise Guests Unique Travel Tours in 2011


Award-winning travel companies Adventures by Disney and Disney Cruise Line have once again teamed up to offer immersive vacation opportunities for families aboard select Disney cruise vacations in 2011.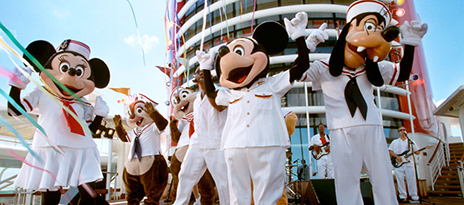 Photo: Disney Cruise Line

The Adventures by Disney experience is available as an upgrade booked in advance of the cruise that features privately-guided tour packages in Mediterranean or Alaskan ports of call or a pre-cruise adventure at the port of embarkation.


---

December 17 - 2010

: Windstar Cruises Announces 2-For-1 Fares on 2011 Europe Sailings


Windstar Cruises, which operates a three-ship fleet of luxury yachts that explore hidden harbors and secluded coves of the world's most treasured destinations, offers exceptional values to some of the most romantic places in the world with 2-for-1 fares on select 2011 Europe voyages now through December 31, 2010.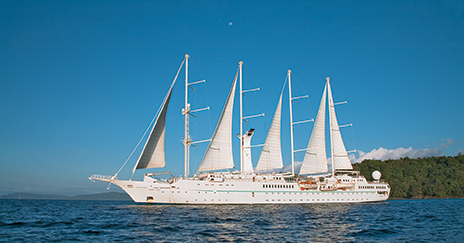 Photo: Windstar Cruises

---

December 16 - 2010

: SILVERSEA CRUISES OPENS 2012 VOYAGE COLLECTION


Ultra-luxury Silversea Cruises is pleased to announce all voyages for 2012 are now open for sale, with complete day-by-day itineraries available at www.silversea.com.

In 2012, Silversea's six celebrated ships will offer over 200 voyages, visiting nearly 450 destinations in more than 100 countries and seven continents. From the majestic Chilean fjords and the Great Barrier Reef of Australia to the gilded palaces of St. Petersburg and the glamour of the Riviera, Silversea will present a diverse collection of the world's most sought-after destinations. Among the highlights are Silver Whisper's 115-day World Cruise and eight new Silversea destinations: Santander, Spain; Porto Novo, Cape Verde; Larnaca, Cyprus; Kuwait City, Kuwait; Sihanoukville (also known as Kampong Som), Cambodia; Christiansted, St. Croix; and Ireland's Foynes and Killybegs.




Photo:Silver Wind -Silversea Cruises

---

December 14 - 2010

: FRENCH COUNTRY WATERWAYS ADDS ALSACE-LORRAINE ITINERARY ABOARD THE LUXURY BARGE ADRIENNE


French Country Waterways is known for the unique, upscale itineraries it has offered aboard its own fleet of luxury canal barges for more than 25 years. Starting in April of 2011, the recently built 12-passenger Adrienne will sail the picturesque route linking the regions of Alsace and Lorraine – each with its own historical charms – in addition to her classic itinerary in Champagne.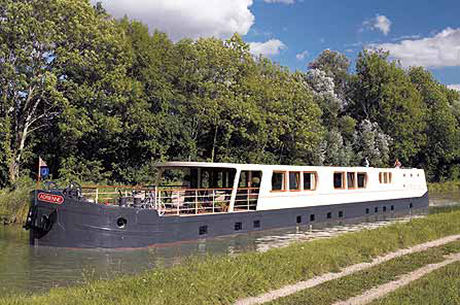 Photo: Adrienne - French Country Waterways

---

December 13 - 2010

: NORWEGIAN CRUISE LINE ANNOUNCES 'FREE UPGRADES FOR ALL'


To celebrate Wave Season, Norwegian Cruise Line is launching its "Free Upgrades For All" Sales Event (www.ncl.com/upgrade). All new reservations booked from today through March 27, 2011 on select sailings on any of the line's 11 Freestyle Cruising ships will receive an up to a four-category upgrade, along with e-coupons in on-board savings of up to $400. In addition, bi-weekly promotions beginning January 3, 2011 will feature special offers on select ships and destinations.



Photo: Norwegian Epic - Norwegian Cruise Line

---

December 09 - 2010

: CELEBRITY CRUISES PRESENTS MORE AVANT-GARDE INDUSTRY FIRSTS ON CELEBRITY SILHOUETTE AND CELEBRITY REFLECTION

How do you make the best even better? Celebrity Cruises believes you break the rules, stay ahead of the curve, and provide what vacationers want most – often before they even say they want it. That belief is vividly reflected in the distinctive, luxurious, vacation-enhancing venues Celebrity will introduce on the fourth and fifth ships in its award-winning Solstice Class fleet, Celebrity Silhouette and Celebrity Reflection.




Celebrity Silhouette - courtesy Celebrity Cruises

---

December 06 - 2010

: HOLLAND AMERICA LINE BEGINS THE POPUALR ANNUAL VIEW & VERANDAH SALE OFFERING AMAZING SAVINGS


Holland America Line has just launched one of its most popular sales offered each year. The View & Verandah sale runs through Feb. 28, 2011 and features special savings on ocean-view and verandah staterooms.

Cruisers can save up to 50 percent on select cruises and also take advantage of reduced deposits plus free or reduced rates for third and fourth guests.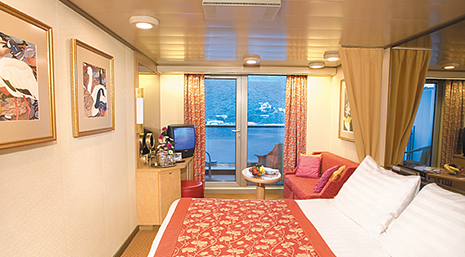 photo: Holland America Line verandah - courtesy Holland America Line
---

December 02 - 2010

: Princess Cruises Creates New Alaska Cruisetour Just for Fishing Fans in 2011



Princess Cruises has introduced a new Alaska cruisetour option just for fishermen (and women) as part of the 2011 season. This new 14-day land/sea vacation includes special excursions just for anglers, with opportunities to cast their lines in some of the state's premiere fishing spots.

Participants on the new tour can try their hand at salmon fishing in the Inside Passage from Ketchikan, bottom fishing for halibut near Juneau, and river fishing on two Alaskan rivers – the Kenai and Talkeetna – on excursions from Kenai Princess Wilderness Lodge and Mt. McKinley Princess Wilderness Lodge.



Photo: Princess Cruises - Kenai Princess Wilderness Lodge


---

December 01 - 2010

: NEW SPA EXPERIENCES ANNOUNCED FOR MARINA'S CANYON RANCH SPACLUB


Photo: Marina – Oceania Cruises
Oceania Cruises and Canyon Ranch have finalized the spa offerings aboard the 1,250-guest Marina, which is scheduled to debut in January 2011. Highlights of the 10,000-sq.-ft. Canyon Ranch SpaClub® include a variety of different environments and treatment facilities which create a harmonious, tranquil setting which is perfectly suited to the acclaimed health resort's innovative treatments.

"We are so pleased to bring the world-renowned Canyon Ranch wellness experience to our guests," stated Bob Binder, Oceania Cruises' president. "The signature treatments offered on Marina perfectly complement the Oceania Cruises brand."