Cruise News - March 2010
Cruise news and cruise travel news in March 2010 – the updates are right here at Prow's Edge Cruise Magazine

In March 2010, the crew aboard Prow's Edge sifted through the press releases from and about the cruise lines and cruise ports to find the latest news about cruises – from 2011 European cruises with Royal Caribbean, and a best food award for Regent Seven Seas Cruises, to news of the brand new MSC Magnifica from MSC Cruises to news of new shore excursions from Windstar Cruises.
This archive paints a picture of cruise news that was current in March 2010.
If it happened in the world of cruising in March 2010 – you will read about it here.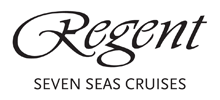 March 26, 2010: 'SEVEN SEAS VOYAGER' RECOGNIZED AGAIN FOR BEST FOOD & DINING ROOM SERVICE

The all-suite, all-balcony Seven Seas Voyager of Regent Seven Seas Cruises has been voted the cruise ship with the best food and dining room service by members of the prestigious World Ocean & Cruise Liner Society for the second year in a row.

According to the society, when choosing a cruise, "the category of food is often at the top of everyone's list of importance." When voting, their members considered food taste, quality and presentation.

click here for more about Regent Seven Seas and their award for best food...


---
---

March 22, 2010:
SILVERSEA REVEALS STELLAR ROSTER OF SPEAKERS ON WORLD CRUISE 2011
The world's newest ultra-luxury, all-suite cruise ship, Silver Spirit, will take to the seas next January on a 119-day eastbound World Cruise traversing both hemispheres from Los Angeles to Southampton. To complement such an extraordinary odyssey, Silversea is lining up an impressive array of distinguished speakers.
click here for more about Silversea world cruises in 2011 ...
---

March 18, 2010: ROYAL CARIBBEAN TO DEPLOY A RECORD TEN SHIPS TO OFFER WIDEST SELECTION OF 2011 EUROPE CRUISES AND CRUISETOURS
Royal Caribbean International today announced the cruise line's 2011 Europe cruise and cruisetour season, the cruise line's biggest ever European deployment with 10 ships slated to sail Baltic and Mediterranean waters. The 2011 European deployment will be an increase from eight ships in 2010 and offer 109 unique itineraries, ranging from three to 15 nights and visiting 27 countries and 78 ports. Two ships, Liberty of the Seas and Grandeur of the Seas,will sail their maiden Europe seasons from Barcelona and Palma de Mallorca, Spain, respectively. Independence of the Seas will continue its year-round service from Southampton, U.K. and, with Liberty of the Seas, make two Freedom-class ships to sail European waters as the largest and most innovative cruise ships. Navigator of the Seas, Voyager of the Seas, Adventure of the Seas, Brilliance of the Seas, and Splendour of the Seas will sail a variety of Mediterranean itineraries, while Jewel of the Seas and Vision of the Seas will ply the Baltic and North seas. Most 2011 Royal Caribbean International Europe cruises and cruisetours are now open for booking.

click here for more about the Royal Caribbean 2011 Europe Cruises ...


---

March 16, 2010: CLIA (Cruise Lines International Association) HIGHLIGHTS THE REMARKABLE STORY OF GROWTH & EVOLUTION OF CRUISE INDUSTRY
From 30,000-ton converted transatlantic steamers carrying a few hundred passengers to 225,000-ton vessels carrying 5,400 guests; from small inside cabins to exclusive duplex suites; from one or two main dining rooms to dozens of eclectic culinary venues, including celebrity chef signature restaurants; from shuffleboard and ping pong to wave riding, waterparks, rock climbing, bowling and ice skating; from tiny windowless gyms to 20,000-square foot luxury spas: Cruising is not what it used to be.

click here for more about CLIA news about Cruise industry growth ...


---
March 08, 2010: MSC Magnifica Joins MSC Cruises as 11th Ship in Fleet
MSC Magnifica – the fourth Panamax cruise ship in the MSC Cruises Musica class—joins MSC Cruises as the 11th ship in the fleet after being christened in Hamburg, Germany on March 6.

MSC Magnifica combines the intimacy of her three Musica Class sister vessels—MSC Musica, MSC Orchestra, and MSC Poesia—with the state-of-the-art facilities and comfort of the company's larger flagships, MSC Splendida and MSC Fantasia.

click here for more about MSC Cruises and the MSC Magnifica...


---

March 05, 2010: Windstar Cruises Offers New Shore Excursions on Mediterranean Voyages – A Variety of Experiences Designed To Explore Destinations Intimately
Windstar Cruises, which operates a three-ship fleet of luxury yachts that explore hidden harbors and secluded coves of the world's most treasured destinations, offers new Mediterranean shore excursions for 2010. From April through November, Windstar ships sail 7-day Mediterranean voyages departing Lisbon, Portugal; Barcelona, Spain; Rome, Italy; Athens, Greece; Nice, France; Venice, Italy; and Istanbul, Turkey.

click here for more about Windstar Cruises and their shore excursions...