Cruise News - Crystal Cruises - Jazz cruises

November 7th - 2012

: New Jazz Itineraries for Crystal Cruises



World-famous bebop/hard bop saxophonist, composer, and arranger Benny Golson will thrill music lovers as the headliner aboard Crystal Cruises' April 29 jazz-themed voyage from Vancouver to Los Angeles. Throughout the seven-day sailing, nearly a dozen internationally-renowned jazz artists will perform with, and pay tribute to, the Jazz Hall-of-Famer, who counts Dizzy Gillespie and John Coltrane among his contemporaries and former band mates.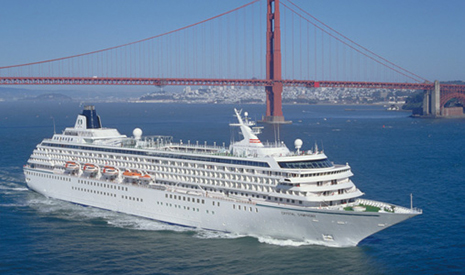 Photo: Crystal Cruises in San Francisco, California, Pacific Coast Cruises


Exploring the Pacific Northwest and California coasts, the voyage features esteemed jazz musicians including nine-time Grammy-nominated pianist Kenny Barron and his trio; Grammy-nominated guitarist Henry Johnson; the celebrated Don Braden Quartet; and other notable vocalists and instrumentalists.
Guests will enjoy live performances nightly in Crystal Symphony's posh lounges and theaters, including classic and new arrangements of favorite jazz standards, several of which were composed by Golson himself.
"To hear some of the best-known jazz compositions from the man who made many of them famous, along with this collection of great modern musicians on one voyage, is not only an honor for us, but truly an exclusive, Crystal-caliber treat for our guests," says Bret Bullock, vice president of entertainment.
From Vancouver, the itinerary offers calls in Victoria, British Columbia; Seattle, Washington; Astoria, Oregon; San Francisco and Santa Barbara, California before disembarking in Los Angeles.
A second jazz cruise with almost two dozen musicians offers an intimate French-Canadian journey, round-trip from Montréal starting September 26. Calling in Sept-Îles, Magdalen Island, and Québec City, Québec, plus maiden calling in Saint Pierre & Miquelon, the marquis includes multi-talented musicians Eddie Metz and Antti Sarpila, bassists Phil Flanigan and Nicki Parrott, trumpeter Duke Heitger, renowned band leader Pieter Meijers and others.
Until December 28, all-inclusive "Book Now" fares for the Experiences of Discovery U.S.-Canada cruises start at $2,505 and $2,780 per guest, respectively.
For a full list of Crystal's extraordinary 2013 theme cruises, from Food & Wine to Big Band, and everything in between, visit www.crystalcruises.com