Cruise Articles - Cruise Reviews :
Caribbean Cruise with Celebrity Cruises

Escaping Winter on a Celebrity Caribbean Cruise
by Julie Rekai Rickerd
To avoid some of the bitter and seemingly relentless cold of the northern regions of the north American continent, we chose to warm up on a 5-day cruise vacation in the Western Caribbean and had a wonderful time in the process.
To avoid some of the bitter and seemingly relentless cold of the northern regions of the north American continent, we chose to warm up on a 5-day cruise vacation in the Western Caribbean and had a wonderful time in the process.
We boarded the Celebrity Cruises' "Celebrity Century" at the Port of Miami, a short drive from Miami's International Airport to which we flew on Air Canada from Toronto in a short three hours. Computer print-out of our reservation details in hand, the boarding process was smooth, efficient and incredibly fast.
Following the paperwork we were treated to the incredible sight of the Celebrity Century gleaming in the dazzling Florida sunshine. The 14-storey beauty welcomed 1700 passengers on board to be pampered by 900 employees, many of whom kept the ship spotlessly clean and shining.
The cabins are roomy, extremely well designed and have excellent en suite bathrooms. They are all easily accessible from the many elevators and staircases at the fore and aft of the ship. Two swimming pools, a full-service spa, fitness centre, basketball court, golf facility, movie theatre, and live performers are among the many highlights that provided non-stop entertainment all day long.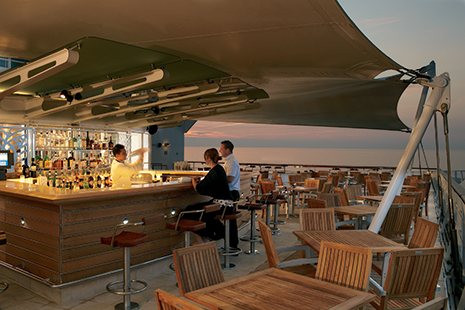 The food was amazing! It was available 24 hours a day and was, of course, all included in the original fare with the exception of a specialty restaurant, "Murano" and coffee bar that served espressos, lattes and cappuccinos. The free dining choices were limitless: delicious and gargantuan buffets, sushi, pizza, pasta, hot dog, hamburger, wings, fries and ice stations to choose from. For a more formal setting, we had the option to be served breakfast, lunch, and dinner in the huge but intimate-feeling multi-storey dining room. The variety, quality and sheer quantity of the food is astounding and satisfies every possible taste and appetite.
Although it is extremely difficult to leave the ship's amazing surroundings, we took advantage of the stops on our itinerary to make our acquaintance firstly with Key West, Florida, the southernmost city in the continental United States and a short 90 miles from Cuba.
It was this proximity of Cuba that enabled refugees from a Cuban civil war in 1869 to escape to Key West to settle. Among these refugees was Vincente Martinez Ybor, a major Cuban cigar manufacturer, who turned Key West into the world's leading cigar manufacturing centre, home to 166 factories that produced 100 million hand-rolled cigars a year. The town was also famous for its sponge industry until the early 20th century.
A 90-minute Conch Tour Train, a five-car open trolley with an entertaining and informative conductor introduced us to the many fascinating sites of Key West: Hemingway House and Museum, where Ernest Hemingway lived for 10 years with one of his four wives and his beloved 6-toed cat whose descendants still happily roam the lush gardens of the estate; the Little White House Museum, where former US President Harry S Truman and his family spent 13 of their vacations; Sloppy Joe's, Hemingway's favorite bar that is still going strong, Audubon House, where the master painter James Audubon painted many of his famous bird paintings; the Key West Aquarium & Shipwreck Historeum. Many of these must-see venues are housed in the wonderful old homes of the past that embrace a delightful variety of Victorian, Colonial and Bahamian architecture.
Our 7am - 5pm Key West stop went by quickly but was filled with new discoveries and ended with a vow to return for a longer stay one day.
Back aboard the ship we had delicious martinis in the sophisticated Martini Bar, explored the enticing shops, scanned the books in the cozy library and watched a stunning sunset on deck before indulging in a superb multi-course dinner in the dining room.
During our following "Day at Sea", from early morning to the next the ship provided us all with non-stop activities and programs: art seminars and auctions, acupuncture in theory and practise, spa treatments and massages, bridge, basketball, bingo, and always, the fully equipped casino. The swimming pools refreshed those of us working on our tans.
The bulging buffets and food stations alone kept many of the passengers fully occupied. Among the 90 chefs in the galley (kitchen) there must have been a Hungarian because we caught several Hungarian dishes on the menu such as Eszterhazy Stew, Hungarian Omelette with Paprika Sauce and Crepes that were identical to Hungarian "Palacsinta".
Our next stop at Grand Cayman Island brought back memories of Christopher Columbus's travels. He first visited Grand Cayman in 1503 during his voyages in search of India. Our tour of the island took us to a unique Butterfly Farm and a remarkable Turtle Farm, home to thousands of huge turtles, many saved from extinction thanks to the farm's breeding programs. We could also have chosen to take excursions to snorkel among Grand Cayman's extraordinary coral reefs, to experience swimming with stingrays in Stingray City, or to tour the depths in a submarine. The island's natural beauty can be enjoyed while hiking along its many nature trails as well as while lounging on its world renowned 7 Mile Beach. Many five-star resort hotels line Grand Cayman's superb beaches and present exquisite dinner shows on the beach or poolside.
George Town, the capital, is a bustling amalgam of a large crafts market, an excellent museum, hundreds of duty-free liquor, souvenir and jewellery shops and well over 500 local and international banks. Once again we vowed to return to Grand Cayman for a longer time in order to fully partake of all its treasures.
Our final day at sea was filled with the limitless activities available to us, interrupted only by those delectable snacks and meals.

Needless to say we left our magnificent "home away from home" the next morning with great reluctance. We had had a hassle-free, exciting and rewarding five days and looked forward to repeating the experience very soon.


Photos: Celebrity Cruises


---



Celebrity Cruises www.celebritycruises.com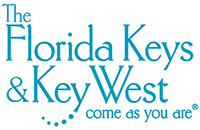 Key West www.keywest.com








Grand Cayman www.caymanislands.ky


---

Julie Rekai Rickerd
Julie Rekai Rickerd is a Toronto-based travel and arts writer whose love of global adventure began at an early age. Forever on the move ever since, she has had the good fortune to visit all 7 of the world's continents. She has shared the details and pleasures of these journeys with her readers for many years. Among her favorite modes of travel are cruises that she began to enjoy in the early 1980s when there were but a few small ships plying the tourism waters. She has followed the extraordinary evolution of the enormous cruise industry with great interest and never does she miss an opportunity to take a cruise to one of the many corners of the world where ships of all sizes now go.


Articles by Julie Rekai Rickerd at Prow's Edge Cruise Magazine
• Escaping Winter on a Caribbean Cruise – by Julie Rekai Rickerd
• On the Queen Victoria in the Panama Canal – by Julie Rekai Rickerd