Cruise Articles - Cruise Reviews : Tips for Star Cruises (1)

Tips for Cruising aboard Star Cruises' SuperStar Virgo (Part 1)
by Byron Clayton
Anyone who likes cruise vacations is bound to have a good time aboard the SuperStar Virgo but we've got some tips that can elevate your experience from good to GREAT!
We recently took our fourth cruise aboard the SuperStar Virgo and it was awesome. We've compiled our insider knowledge into a list of tips that anyone can use to enhance their vacation experience.

For those cruisers who are use to a western style cruise, the Virgo is different. It is important to note that from the beginning, Star Cruises has been designed first and foremost to cater to Asian passengers but with an international flair. You will find passengers from all different nationalities aboard but the majority will come from Singapore, Indonesia, Malaysia and India. However, on every cruise, we have always encountered dozens of western guests that come from Europe and Australia.
The key to getting the most enjoyment out of your SuperStar Virgo experience is simply: Crowd Avoidance. It really isn't rocket science but using these simple tips, might just make your trip better.
Here is our list of the first 5 of 11 tips: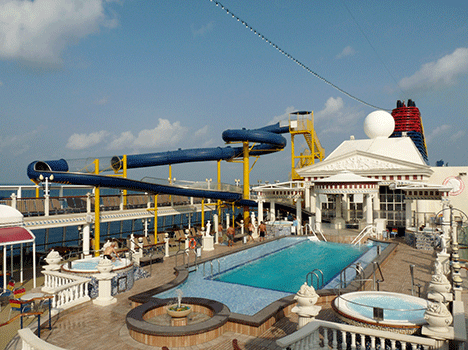 1. Balcony is a must
If you take our "crowd avoidance" strategy to heart, then you will know that having your own private deck space to chill out is essential. Sometimes the best way to get away from it all – is to just step outside onto your own private balcony. A few minutes of tranquility listening to the sounds of the sea and watching tropical blue water sail past can put anyone into a calm state of mind.
Another reason that a balcony cabin is a must is the on-board credit and other privileges. Depending on the length of the cruise itinerary, balcony cabin credit can be anywhere from $100 to $200 Singapore dollars (please note all price onboard are in Singapore dollars). This on-board credit will come in very handy as our strategy unfolds.
2. Book through a travel agent for on-board credit
Not all travel agencies are created equal so do your homework first. On-board credit is available for balcony cabins through several travel agencies in Singapore (Misa Travel as an example). Although Star Cruises has 3 different categories of balcony cabins, they are all exactly the same in terms of size and amenities. Also, each category receives the same amount of on-board credit. However you will pay more for a cabin that is located on a higher deck. Our recommendation, go for lowest category of balcony (BC) cabin on Deck 9. This will give you a great cabin, at the best price with the full amount of on-board credit.
For those living in Singapore, there is almost always some sort of credit card promotion being run. Keep an eye out for those and you can save money.
3. Take a longer itinerary
3 Nights is the minimum we recommend to make the most of your Star Cruises experience but the line also offers several 2-night itineraries and some 4-night bundled (a pair of the previously mentioned 2-night itineraries run back to back). On the 3-night cruise leaving Sunday, a Captain's Gala Dinner and reception are held. For Balcony guests, there is a cocktail session held at the Bellini bar on deck 8 (another perk for Balcony passengers).
4. Avoid school holidays
Unless you like having an additional 500 shorter, unruly passengers on-board, avoid taking a cruise during Singapore school holidays. The dates for school holidays can be found from the Ministry of Education.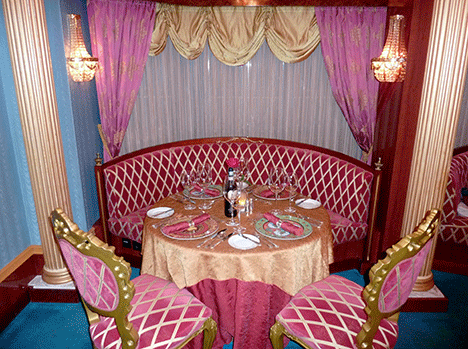 5. Plan ahead
In general, during your Star Cruises vacation, it is always better to be early than to be late. If you cannot go early, then sometimes it is best to go late (much later as the case may be). Our advice is plan ahead and be one of the first.
For embarkation in Singapore, we have tried going early and going late for boarding the ship. We have achieved mixed success. Boarding for Sunday cruises starts at 12 noon but you can already check in your luggage from 11am. If you like getting on board and adding a few extra hours of enjoyment, get there at 11, drop off your luggage and get in the queue to board. You will have to wait a while but for sure, you will be one of the first hundred passengers to board the ship.
On another occasion we boarded 30 minutes before check-in closing. Boarding for our cruise stopped at 3:30pm and we showed up at 3 o'c lock. They were almost closing up shop and we walked straight through and boarded without any fuss. However, as we were literally one of the last people to board, we missed the sparkling wine given to balcony cabin passengers once they board. For some this might not be a big miss and I can assure you, the next time we take a Star Cruise, we will definitely go early.
A Gala Dinner will be scheduled for cruises that depart Sunday. Reservations for the Gala Dinner will need to be made after boarding. In order to select your preferred restaurant (4 venues) and ensure your selection of early or late seating, you will need to queue up in the Lido theatre. Only one person from your group (who has a key card) needs to go and make the reservation. We would advise that you go to the Lido much earlier than 4pm as they will start handing out queue numbers early. We got there at 3:45 and we were almost 70th in the queue (and most groups in front were larger – family of 4 plus). The Captain eats in the Bella Vista restaurant which also serves Western food. That was our choice and it was great.
For breakfast, lunch or dinner, it pays to be a few minutes early if you want a table with a premium location. For breakfast, we preferred Bella Vista because if you get there early, you can get a table close to the huge panoramic windows that overlook the stern. Bella Vista is far more relaxed than the Mediterranean buffet which is by far the most popular location. Breakfast is served at 8am and we would show up by 7:45 and would almost always get a choice table near the stern. Hint, if you do decide to visit the Mediterranean restaurant, look for a table outside on the back deck as they tend to be more available.
For tender tickets (if you visit a non-docking port), shows in the lounge (more on that below) movies in the Picture house or basically any activity on-board – if you want to do it, go early.
There is one exception to the early rule: disembarkation. On the last day, when everyone else on board is rushing to leave, find a nice seat on deck, relax and wait till the last minute to get off the ship. Even though everyone on board has undoubtedly had an amazing time, most passengers are in a terrible hurry to get off the ship only to stand in line at immigration. Take your time, go have lunch or a drink at Taverna and pass the time relaxing.


(These insider tips are continued in Part 2)

Photos courtesy Byron Clayton
For more in formation on Star Cruises visit www.starcruises.com/



---


Byron Clayton

Byron Clayton has been a freelance writer and passionate cruiser since 1984. He started the website Clayton Shipping in 2007, with a focus on ship appreciation in Asia. Byron has been living and traveling extensively in Asia for the last 10 years and he regularly publishes articles on shipping in Asia, UK and US.

Byron lives in Singapore with his wife and their two Pugs.

He can be contacted at [email protected]



---