Cruise Lines - easyCruise.com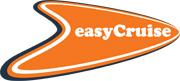 easyCruise.com offers a unique holiday experience in the Aegean islands, Greece and Turkey to independently minded travellers regardless of age.
From its base in Athens, easyCruise.com launched its first ship easyCruiseOne in the Greek islands in 2007, cruising to chic resorts and islands off the usual tourist trail.
From May 2008, the second and bigger ship easyCruise Life began cruising to the Aegean Islands and Turkey. Meanwhile easyCruiseOne was offering a 4-day long weekend to the Cyclades and 9- to 11-day cruises through the Corinth Canal to the Ionian Sea.
easyCruise.com is one of the latest ventures launched by Sir Stelios Haji-Ioannou – who prefers to be known as Stelios – the serial entrepreneur and chairman of easyGroup. In 1995, Stelios founded easyJet, Europe's leading low cost airline.
Easycruise.com Cruise Areas
easyCruise.com ships sail from Athens and Kusadasi exploring the best of the Greek and Aegean Islands and Turkey

Easycruise.com Cruise Ships
easyCruiseOne
4,077 tons
108 suites and cabins
232 passengers
easyCruise Life
4,291 tons
231 suites and cabins
574 passengers
For more information about cruise with easyCruise please visit:
http://easycruise.com/