Cruise Lines - Nomads of the Seas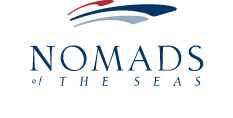 Nomads is a company created with one clear purpose: to become the world´s most important special interests operation covering the luxury segment with a unique offer, through sophisticated operational models set up in places considered as icons.
Nomads` first venture is Nomads of the Seas.
Based on a state-of-the-art expedition cruise, the Atmosphere, it offers its guests the unique opportunity of exploring Patagonia by air, land and water. Thanks to a first rate crew and a cutting edge air and water transport system.
Nomads of the Seas can deliver the thrill of fly-fishing, the majesty of whale-watching as well as bird-watching, nature photography, and a varied selection of soft outdoor adventures in unexplored surroundings of incredible beauty, in the southernmost corner of the world.
For more information about cruises with Nomads of the Seas please visit: http://www.nomadsoftheseas.com