Cruise Lines - Hebridean Island Cruises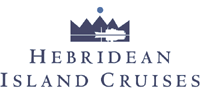 Hebridean Island Cruises is the UK's premier small cruise ship company.
The Company comprises one small ship, the Hebridean Princess accommodating around 49 guests. The ship is more akin in size and atmosphere to a floating boutique hotel, or a large private yacht, than a modern cruise ship.
Hebridean Island Cruises Award
Hebridean Island Cruises has won a prestigious awards in the Prow's Edge Cruise Magazine Awards and has been recognized as one of the three
Best Exclusive Boutique Luxury Cruise Lines - 2013/2014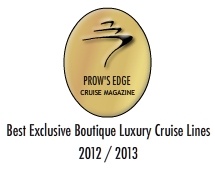 Hebridean Island Cruises Cruise Areas
The Hebridean Princess sails in amongst the islands and along the coastline of Scotland's West Coast, from Cape Wrath to the Mull of Kintyre. She also crosses The Minch to the outer Hebrides and St Kilda. Hebridean Princess visits the Orkney and Shetland Isles, and visits Norway on three itineraries in July, sailing from Scrabster in Scotland.
Hebridean Island Cruises Cruise Ship
HEBRIDEAN PRINCESS
The Hebridean Princess appeals to those who enjoy the gentle pleasures of going not very far yet still in luxury and style. Hebridean Princess covers approximately 300 miles and sails an average of 24 hours in a typical seven nights' cruise, venturing to Norway in Summer months.
The smallest luxury cruise ship in the world, with a crew of around 38 looking after 49 guests, Hebridean Princess has a loyal following, with some 65% of all guests as repeat bookings, a statistic that speaks volumes.
For more information on cruises with Hebridean Island Cruises please visit:
Hebridean Island Cruises