EXCLUSIVE BOUTIQUE LUXURY CRUISE LINES
A step even further up the luxury ladder from the already almost decadent luxury cruise lines, exclusive boutique luxury cruise lines are the creme-de-la-creme of cruise lines.
Providing the best of everything, these quality cruises offer personalized service in a formal, private yacht-like environment.
Purpose-built for the ultra-luxury market, the smaller, intimate vessels of the exclusive boutique luxury cruise line the carry far fewer passengers, and offer much more space per guest .
These boutique ships are everything the luxury ships are, and more - with extraordinary levels of personalized service, (usually at least nearly one member of staff member per guest) gourmet cuisine and itineraries to the most desirable of locations.

Known for ultra luxury travel, attracting the likes of Bill Gates, Abercrombie & Kent is dedicated to providing a travel experience of unsurpassed authenticity and comfort.
Abercrombie & Kent journeys touch all seven continents, ranging from an African safari worthy of Hemingway to a trek on foot to the South Pole.

READ MORE ON ABERCROMBIE & KENT HERE...


---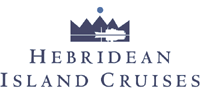 Hebridean International Cruises is the UK's premier small cruise ship company. The Company comprises two small ships - Hebridean Princess and Hebridean Spirit. Accommodating around 49 and 96 guests respectively, the ships are more akin in size and atmosphere to a floating boutique hotel, or a large private yacht, than a modern cruise ship.
READ MORE ON HEBRIDEAN INTERNATIONAL CRUISES HERE...


---
Ultra-luxury cruise leader Seabourn Cruise Line has earned unanimous accolades from cruising guidebooks, travel critics, and traveler polls since its founding in 1987. Its fleet of four all-suite ships, Seabourn Pride, Seabourn Spirit, Seabourn Legend and the new Seabourn Odyssey, are renowneD.
READ MORE ON YACHTS OF SEABOURN HERE...
---


Silversea Cruises is recognized as an innovator in the luxury segment, offering guests large-ship amenities aboard four intimate vessels, Silver Cloud, Silver Wind, Silver Shadow, and Silver Whisper, all designed to offer an atmosphere of conviviality and casual elegance. With the addition of the regal expedition ship Prince Albert II, the company's itineraries encompass all seven continents.

READ MORE ON SILVERSEA CRUISES HERE...


---