LUXURY CRUISE LINES
Luxury cruise lines feature quality cruises offering the best of everything.
The medium sized vessels, richly but tastefully decorated, are dedicated to giving the passengers space and quality.
Suites offer the latest in technology, comfort and service, from designer sheets to high-end toiletries.
Dining venues are operated as high scale restaurants rather than dining rooms, with open seating and flexible dining hours. Chef's of world renown are usually the masterminds behind the menus.
Service is of the highest standard with highly trained and skilled staff.
Entertainment is usually the best available, from whole symphony orchestras to headliner stars of stage and screen, and shore excursions are generally of the more exotic kind.
Crystal Cruises ranks at the top of the industry. For more than ten years, discriminating readers of such prestigious publications as Travel + Leisure and Condé Nast Traveler have accorded Crystal Cruises the industry's most coveted ranking: World's Best Large-Ship Cruise Line for eleven consecutive years.What sets Crystal's fleet well above the rest is its absolute commitment to the company's simple but all-encompassing goal: To provide its guests with the finest travel experience available in the luxury service business, not just the luxury cruise industry.

READ MORE ON CRYSTAL CRUISES HERE...



---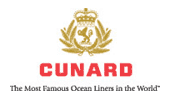 If travel is meant to be savored, then crossing the oceans should be a majestic experience, not merely a hop across the pond. For travelers of this persuasion, only one name evokes the pleasures of the Golden Era of Ocean Travel: Cunard Line. Proudly continuing the tradition of luxury cruising that began in 1840, Queen Victoria™ was successfully launched in December 2007 and was named by HRH The Duchess of Cornwall in a spectacular ceremony in Southampton.
READ MORE ON CUNARD LINE HERE...
---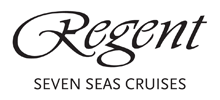 Radisson Seven Seas Cruises was formed when Diamond Cruise merged with Seven Seas Cruise Line in January 1995. Worldwide headquarters are in Fort Lauderdale, Fla. In March 2006, the line was re-branded from Radisson Seven Seas to Regent Seven Seas and became aligned with sister company Regent Hotels under one overarching brand.
READ MORE ON REGENT SEVEN SEAS CRUISES HERE...
---

Windstar Cruises operates three sailing yachts known for their pampering without pretense and their ability to visit the hidden harbors and secluded coves of the world's most treasured destinations.
Carrying just 148 to 312 guests, the luxurious ships of Windstar cruise to nearly 50 nations, calling at 100 ports throughout Europe, the Caribbean and the Americas.


READ MORE ON WINDSTAR CRUISES HERE...