Cruise Lines - Orient Express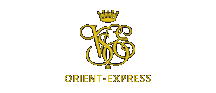 The world famous Orient Express operatse five luxury tourist trains and a river cruiser in Europe, Asia and South America, including the famous Venice Simplon-Orient-Express.

Experience France's tranquil canals and rivers aboard one of five péniche-hôtel barges. Cruise past châteaux, fields and forests in style on a variety of routes that includes Côte d'Or, Burgundy, Franche-Comté, Saône, Provence, Vallée du Rhône, Midi and Camargue.
While The Fleur de Lys, The Amaryllis and The Alouette are reserved for charters, The Napoléon and The Hirondelle can be booked either on a hotel basis and/or hired exclusively.


Orient Exprress - River Cruises - France
Orient Express Cruise Ships

The Fleur de Lys
6 passengers
The Amaryllis
8 passengers
The Hirondelle
8 passengers
The Alouette
4 passengers
The Napoleon
12 passengers
Road To Mandalay - Myanmar (Burma)
The Road To Mandalay explores the Irrawaddy River which runs the length of the Myanmar, once known as Burma.
After an absence of more than 12 months, during which time she has been completely remodelled and refurbished in Burma, the Road To Mandalay cruise ship will recommence luxury river cruises in Burma on the 26th August 2009.
For more information about cruises with ORIENT EXPRESS please visit:
http://www.orient-express.com