Cruise Lines - European Waterways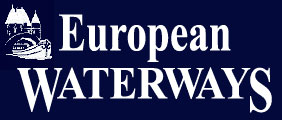 The luxury hotel barges of European Waterways cruise the inland waterways of nine European countries, along canals, rivers, lakes and lochs, showing its passengers the heart of Europe from the inside.
With over 30 years experience of designing, building, owning and operating its fleet of luxury hotel barges, European Waterways has gradually refined its barge cruise holidays into unique travel experiences.
On the 7 day/6 night all-inclusive cruises, these floating boutique hotels glide gently along while passengers relax and enjoy gourmet cuisine, fine wines and the company of fellow passengers. There are guided tours to castles, chateaux, vineyards, markets and other places of real interest along the way.
One of the European Waterways barges, Anjodi, even achieved 'film star' status following her many appearances during the TV Series "French Odyssey", when she carried chef Rick Stein on a voyage of culinary discovery through Southern France.



European Waterways Cruise Areas
Burgundy, Loire, the Canal du Midi and Provence in France; Venice in Italy; the Caledonian Canal and Loch Ness in Scotland's Great Glen; the River Shannon in Ireland and the River Thames in England; Holland, the Alsace and Germany. 

European Waterways Barges
Alouette (Canal du Midi, France)
4 passengers
Anjodi (Canal du Midi, South of France)
8 passengers
Athos (Canal du Midi, France)
10 passengers
Enchanté (Canal du Midi & Provence and Camargue, South of France)
8 passengers
Hirondelle (Burgundy, France)
8 passengers
L'Art de Vivre (Burgundy, France)
8 passengers
La Belle Epoque (Burgundy, France)
12 passengers
La Dolce Vita (Venice Lagoon & River Brenta, Italy)
6 passengers
La Nouvelle Etoile (France, Holland, Germany & Luxembourg)
8 passengers Wheelchair Accessible Vessel
L'Impressionniste (Southern Burgundy, France)
12 passengers
Magna Carta (River Thames, England)
8 passengers
Napoleon (Provence, France)
12 passengers
Nymphea (River Cher, Loire Valley, France)
6 passengers
La Reine Pedauque (Southern Burgundy, France)
8 passengers Wheelchair Accessible Vessel
Renaissance (Western Burgundy and Upper Loire)
8 passengers
Savoir Faire (France, Belgium and Holland)
12 passengers
Scottish Highlander (Loch Ness and the Caledonian Canal, Scotland)
8 passengers
Shannon Princess II (River Shannon, Ireland)
10 passengers
For more information on European Waterways cruises please visit: http://www.gobarging.com