Cruise Lines - Oceanwide Expeditions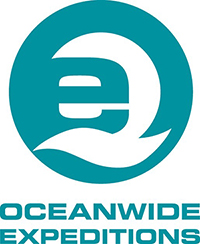 Oceanwide Expeditions is a pioneer and one of the market leaders in the Polar Regions and has – since 1996 - been offering expedition-style cruises to the Arctic and Antarctic regions with chartered ice-strengthened Russian vessels, very suitable to offer exploratory voyages with passengers. Oceanwide Expeditions won the World Travel Award 2009 in the category World's Leading Polar Expedition Operator.

The latest vessel to join its fleet is M/v Plancius, a Royal Dutch Navy oceanographic research vessel which Oceanwide Expeditions has completely rebuilt and converted to a 110-passenger vessel.


Oceanwide Expeditions offers a restaurant/lecture room and a spacious observation lounge (with bar) with large windows, offering full panorama view. Plancius has large open deck spaces with full walk-around possibilities, giving excellent opportunities to enjoy the scenery and wildlife. The vessel is comfortable and nicely decorated, but the ship is not a luxurious vessel. Voyages in the Arctic and Antarctic regions are primarily defined by an exploratory educational travel programme, spending as much time ashore as possible.  
Oceanwide Expeditions Cruise Areas
The polar regions: The Arctic, Spitsbergen, Greenland and Antarctica. Longyearbyen is the starting point for Arctic voyages to the North and around Spitsbergen. Keflavik (Iceland) is the starting point for the voyages to Greenland. The starting point of voyages to Antarctica is Ushuaia, the southern most city in South America.
Oceanwide Expeditions Cruise Ships
Plancius
114 passengers
m/v Professor Molchanov
53 passengers
m/v Professor Multanovskiy
53 passengers
s/v Noorderlicht
20 passengers
m/v Antarctic Dream
84 passengers

For more information about voyages with Oceanwide Expeditions please visit: